The new arrivals were subjected to the "prisoners' shower", a humiliating welcoming ceremony with ice water and pressurized hoses.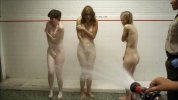 - Come on, bitches, show me that ass, I have to clean you up well.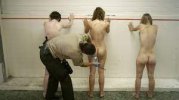 - So whores, like this, we don't like dirty asses around here.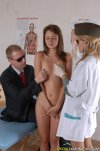 After the shower, the new prisoners were subjected to a thorough medical examination by a more than debatable medical staff.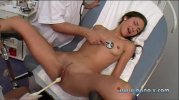 - AY, it hurts.
- Silence bitch, this is not the only thing that is going to get into you today because of that slutty pussy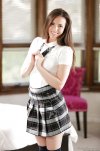 - Have you seen Miss Adrianna? Yes, I would like them to do that kind of exam.
- Silence and come with the group, stupid.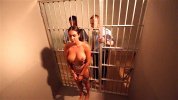 The prisoners were chained and taken to their cells.

- Hello sweetie! What a short skirt you have. Would you like to come into my cell to play a bit?