Dinner Time:
Seratus Empat Puluh Sembilan – 17.5 Hours
[Redacted Location] Condo Complex, Singapore, Thursday, 5:45 PM
Kathy had not been able to sit still all day.
Some of the reason was the way Jeffrey had torn up her butt with that cane last night. My God! she thought. He had gone too far! It had gotten her aroused at first. But by the time he stopped, her rear hurt so much that it was hard for her to enjoy the sex afterward. Of course, as a dutiful wife, she had told Jeff that she loved it. But she knew she had to hint to him that it might be too much. She certainly couldn't take that two nights in a row! As it was, she's changed panties twice today because of oozing from the cuts.
However, the main reason for Kathy's restlessness was her excitement about tonight. She had been thrilled to hear that Jeffrey had been invited to the exclusive Ambassador's dinner that night. It was such an impressive and deserved recognition for her wonderful husband! It seemed to justify some of the painful submissiveness she'd given him the last several nights. She hoped the extra confidence it gave him might have had a role in his impressing his superiors.
"And Spouse," had read the invitation on the Ambassador's official stationery. She feared that she did not have the sophistication to mingle with Jeffrey's new peers. The casual Embassy parties and the momentary encounters with the big shots in receiving lines had been OK. But tonight, she would be expected to hold conversations with these cosmopolitan, cultured men. She prayed all day fervently that she would not be an embarrassment! Kathy was bursting with pride in Jeffrey, and she wanted to reflect well on him tonight.

Kathy had gone out to the beauty salon for a full treatment. Then she'd visited "In Good Company" one of the best-regarded fashion stores in the city. There the young woman agonized for almost two hours over the choices. She wanted to look proper and dignified as the wife of an up-and-coming lawyer. Yet she knew it was always good for a young woman to make the most of her charms when there would be men present. In the end, she let the salesgirl talk her into a dress that was much more suggestive and flirty than she had initially intended.

Kathy had spent most of her household savings, but she knew it would be worth it to look worthy for her husband.

Cell, Parliamentary Guards Headquarters, Singapore, Thursday, 6:00 PM
As promised, Josephine's dinner was delivered at six promptly. Chicken Marsala paired perfectly with creamy risotto and a crisp fennel & celery salad. The nurse had been right about the chef, Josephine thought, as she sipped her Tasmanian Pinot Noir from a plastic cup (a concession to jail security that she understood, though wasn't happy with).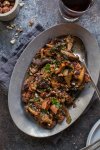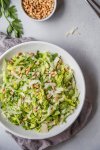 Jo checked off the menu box for the morning with the Cheesy Sausage Casserole on Sourdough. Might as well have something filling before the trial, she thought. Who knew where she would go after the sentencing?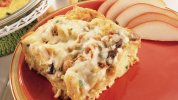 Embassy Limo, [Redacted Location] Condo Complex, Singapore, 6:30 PM
The Embassy's second limo had been assigned to Jeffrey Hodges for the night. As it pulled up in front of Hodges's apartment building, Kathy was already waiting on the steps. Jeffrey stepped out to allow his wife to enter. As he did, he stopped, staring in amazement. The sight of Kathy took his breath away. Her light-brown hair was partially up in a soft yet very sexy style with ringlets of curls falling along her face and neck. She wore more make-up that was her usual style, but she had done it most tastefully. Her deep red lipstick contrasted with her pale, flawless skin. Blue eye shadow matched her dress. And the blue chiffon dress was a knockout! Figure-hugging and with a low neckline and a plunging back, the assertively feminine dress made him want to make love to her right there.

Jeffrey gave a low whistle that made her blush. The rose hue on her chest looked even sexier against the blue fabric. "Kathy, you look fabulous!" he said as he admired how her blooming breasts were fighting to come out of the top. He leaned over and whispered, "Did you even wear a bra?"
Kathy gave him a playful dig in the ribs with her elbow. "Of course, silly. A demi one. Only a half cup."
"You look like several cups to me, sexy wife. I want to take you to bed right now!"
"Now don't you go messing up my new dress, Mr. Hodges - Lord. Besides, I need a bit of a breather." She leaned close to his ear and said in a whisper, "I can hardly sit still. I hope I'm OK, sitting at the table tonight. I had to change my panties twice this morning from some small blood-stains on the ass." Looking up at her husband with love and a slight tone of remonstrance, "You were an animal last night! Almost too much for me. Perhaps we can go a little easier next time?"
Jeffrey missed the criticism and focused on the complement. "I'll try. But you are such a perfect sex slave that I get carried away." As he watched her enter the limo in front of him, he gave her ass a firm slap. Kathy cried out and almost fell forward on her face. When he was in, and they took off, she leaned over and whispered, "Now, no more of that, please. I can't be shouting with pain at this dinner. I'm supposed to be the very proper, supportive wife of the best lawyer in the State Department. Let me save my cries of pain for our bedroom."
"OK, you are right, dear. But I think I will need to punish my slave wife when we get home." Jeffrey felt his member stir at the thought of again beating his wife.

Singapore Cricket Club, Singapore, Thursday, 6:50 PM
Hop So Sing, the head doorman, was on duty and watched the limousine with the American flags on the front fenders pull up to the entry. A tall, blond man emerged and helped a short, beautiful woman out. Both were dressed appropriately.
Hop recognized the man (his memory for faces was legendary) as the one who'd arrived Monday midday in a less than presentable condition. However, Mr. Sing now knew this man, Jeffrey Hodges, and that he'd been added at the last minute to Ambassador Walkerson's guest list. Hop betrayed no sign of remembering the early confrontation as he warmly welcomed Jeffrey and Kathy to SCC. He graciously assigned a footman to lead them to the private dining room.
Last edited: