Shamelessly Fawning Reviews in the Archives are More than Welcome!

If you don't have something to say, I have pre-written several gushing comments, comparing the work and author favorably with the likes of Shakespeare, Dickens, Tolstoy, Goethe, Balzac, Dante, Ibsen, and Alfred E Newman. I can supply these for you to post under your name!
Don't forget Dostoevsky. He has a novel with exactly the same name.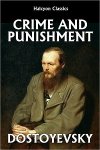 Last edited by a moderator: