Green characters appeared in front of black background.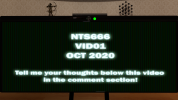 "I want to be tortured to death."

Sensual lips filled he majority of the screen, those said this short sentence. They were thin and bright red, probably freshly coated with glistening lipstick.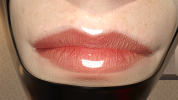 "I'm serious. This is my fantasy. My ultimate fantasy. It had always been. Since my early puberty."

The lips kept on speaking, slowly, clearly. Sweet and typical Eastern European accent adorned the pronunciation.

"I'm NicoleTortureSlut, six-six-six. This is my first video. And many more will follow. Welcome to my vlog."

The camera slowly departed from the red lips, revealing the speaker's head. She was wearing an open mouth bondage hood what covered her entire head except her lips and eyes, a smooth, silky, bag-like-mask what hid most her facial features. Yet it was more than obvious that a young girl was behind the mask. Her lips and slender neck anticipated a pretty creature.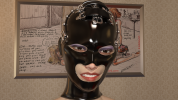 "I'm 23 and English is obviously not my mother tongue. That is the most you will ever learn about my true identity. If you want me then come I find me. Will you? Will you able to track me down, find me, take me, do me? I don't think so. Losers." she kept on speaking, her voice was smooth and sweet, feminine and mature; the voice of a woman who knew what she wanted.

"My fantasy is being abducted by a sick perverted sadist. Not because I'm a masochist. Fuck no. In fact I can't bear suffering, my pain tolerance is incredibly low."

The camera moved away more, revealing her upper body. She was standing, naked, except that hood on her head. She had medium and pretty, slightly separate breasts with large areola and visibly erected, wrinkled pink nipples. Her entire upper body was thin with very thin arms, flat abdomen, small bellybutton. She held a small remote control in her hand in front of her belly, English text indicated it was her camera's accessory. Her wrists were very slender, her hands slightly larger than one expected with very long and very thin bony fingers. Her nail beds looked wide and longish and the nail plates were very long too, buffed and filed to have flat edges.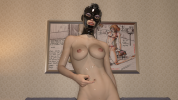 "I'm not a submissive either. Not a bottom. Don't want to be used, abused, controlled, ordered about how to pleasure you. In fact I'm smart, autonomous and don't give a shit about what you like, want or crave. I despise you and your kind. Retard pervs, dickless losers who believes by controlling a woman would make you a man. No fucking way."

She smiled sweetly and even licked her lips, her teeth were flashing white.

"Do not expect me to do anything you crave. Just fucking force me to do so. Force me in the most cruel ways your vile mind could figure out. That's right. I don't want to be your girlfriend, your wife, your lover, your slave, your whore, your submissive slut, your toy, your bitch. The one and only role I wish to take is be your victim!"

Her index finger gently circled a button and the camera zoomed out even more, revealing her waist. Just like everything on her the pelvis was also thin and bony yet it had luscious curves. Her pussy was perfectly and flawlessly hairless, one nice slit with pretty and protruding, wrinkled lips. Her legs seemed so lithe they could hardly press her thighs together right under her crotch, and as the perspective widened so it became obvious those legs were very long and slim all along. The girl could be fairly tall and her impossibly leggy figure's weight was resting on once again big, bony feet with long toes and large, unpainted toenails. She wore high heels sandals what added strain to her legs, highlighting the firm muscles.
"Would like to have this? Do you like me? You may believe you are more into cows with giant hanging udders and brutal fat globes here and there but I know nevertheless you are drooling now. Imagine that you have me and my body under your control. You can do whatever you want to me, whenever you want, as long as you want, with the ending you want. If sounds good why don't you come and take what you are so much craving for?"

The picture moved again and slowly but surely focused on the girl's naked pussy. Two fingertips pulled up the skin around consequently opening the pussy sensually, revealing the pink and wet flesh of her slit inside and also introducing the tip of her clitoris.

As next step a third finger gently pulled up and stretching the skin right above the clitoris, showing off the perfect little bud within its safe hood.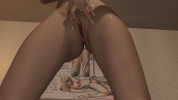 "Anyway, I really don't think you could be close as sick and extreme as I imagine this would happen. Fucking and totally not. And I have only this one life. If I'm taken, raped and killed by the wrong asshole the one and only opportunity will be wasted to torture me in that ultimately horrible, inhuman and sickening way what I dream of. I'm afraid I need to educate you. In the next videos I will show how sick, depraved and diabolic I want you to be. I will explain in great details what level of sadism I start to find satisfactory."

"I want to be tortured to death. But I'm afraid you are way too soft for me. Loser!"

The screen went dark.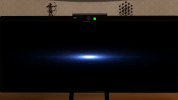 Last edited by a moderator: