"Hello, I am Commissioner Wragg of the Civil Slave Board. My department monitors the legal transfer of slaves and monitors that they are kept in a minimum humane fashion. You might think slaves are exchanged in a rather off-the-table way, and while there are trades that are illicit, we are very strict in detecting such exchanges.

"I know what you are thinking- slave women are captured by rogue Arkansasians and kept in cages…

"…fed raw meat that is tossed into their cages.

"But such images of slaves can happen only after they have been auctioned" Commissioner Wragg declares. "We
make
over half our budget selling these bitches
auction the women at the finest houses."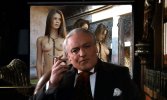 "Slaves are presented to display their assets at their best when they are sold.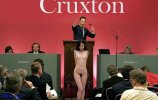 "The slaves are not treated like cattle as they were before we legalized slavery in 2043!

"Let us explore how the slave trade works in our world" Commissioner Wragg suggests.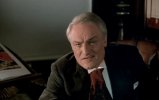 He will detail who slaves are selected, sold, and their well-being is monitored.