In the middle of the 21st century the Women's Correctional Facility (WCF) opened in the Arkansas Mountains. It is an odd place where women could be sent there by their loved one's request (and a large fee) or be ordered there by the courts. Either way, the women surrendered all rights usually afforded a human being so that the operators (the International Moral Federation, the IMF) could correct their behavior deficiencies or terminate their unsavory behavior.
The entrance to the facility appears nonthreatening.

Hidden back from the entrance is the real facility, a former prison deemed inhumane to house prisoners of the states.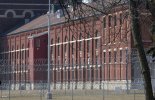 While deemed unsuitable as a prison, Tree bought the facility and rents it to the IMF. He would be quoted saying "It may not be suitable for prisoners, but women should be fine there."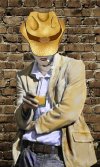 The superintendent, Mr. Jollyrei, did little more than collect a salary and watch videos of the women
held
in his facility.

His warden handled the day-to-day oversight of the women in the
prison
facility.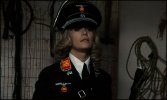 She is a sympathetic woman that understands the women in her charge might need a bit of time adjusting to their new lifestyle.

Thus the story begins…