Mr Smith, said the general, your niece is more beautiful than ever, may I?

And after receiving permission from Mr Smith, the general began to fondle her all over her body.
I saw you down there at the pillory. How many men have you fucked today?
Actually she had lost count of the cocks that had penetrated her pillory and her holes were dripping with sperm.
Well niece, you have already played crucifixion and had fun in your BDSM experience, but this joke is over.
What do you mean uncle?
I'm going to take you back to my house with my new slave maid. You and Valentina will become good friends, ha ha.
But uncle, you promised me ...
I didn't promise you anything….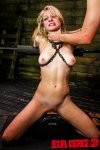 Ha ha, come my girl, General Castro said, tying Alli up. You're going to suck me off while I enjoy the show.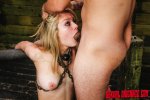 And Alli was forced to satisfy the general's lust.
Mr Smith, Mr Kobayashi said, your niece's forgiveness poses a problem as the public has paid for 25 girls and now there are only 24.
Here are five girls at the moment, choose one and she will be crucified in place of my niece. Which of you want to take his place?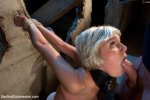 All of them were satisfying the men at the time and Chloe was quick to volunteer but her mouth was fuul at that moment and Alice, the busty milf, was faster.

Well, said Mr Smith, Jimmy, take this bitch to the arena and have her crucified, but before they torture her along with Adrianna.

Meanwhile downstairs Adrianna was being savagely flogged and her screams filled the entire arena as the audience counted the lashes.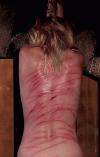 The blonde milf writhed in pain as the leather skinned her back.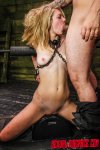 Ha ha, suck, slave, suck, the general said to Allie, look at the one you've gotten rid of. Mr Smith, he said without taking his cock out of his mouth. Why don't you sell me your niece?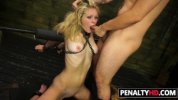 Mr Smith was about to say no, but he realized that this would avoid having to crucify her. He didn't want to do it and he knew that if Allie was still on the island he would end up giving the order.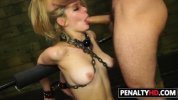 For her part, her niece was disappointed with her uncle's forgiveness, perhaps she did not think about the consequences of what she was going to do but, moved by rage, she bit the throne of meat that she had in her mouth with all her might.
AAAAYYY
Take bitch.
Last edited: