Administrator
Staff member
Even in these difficult times IM has managed to give us all a Xmas prezzie.
So what is it? The answer is your very own personal BANNER. If you click on my avatar you will see my banner.
How do I get one? Simply follow these instructions. This is how I did mine.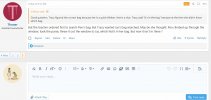 FIND YOUR AVATAR AND CLICK ON IT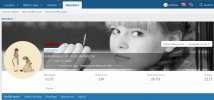 CLICK ON EDIT PROFILE BANNER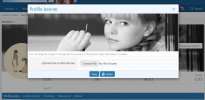 CLICK ON CHOOSE FILE THEN OKAY
And then you will have your very own profile banner which you can change at any time.
Xmas can be a difficult time especially financially. This is the month when the normal running costs of the site are increased by something like 25% (Maybe more) to pay for things like license renewal etc. At the moment the thermometer is only on 40% and December is nearly upon us. Please help now by donating whatever you can afford.