Maybe some girls were grateful to be visited that last night by the lustful guardians.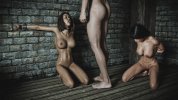 So at least they didn't have a chance to think about the hell that awaited them the next morning.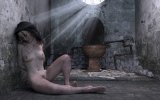 A few hours after the guards left and left them full of semen and urine, the girls could see the first rays of the sun and felt chills of terror because that meant that their torturers would soon come looking for them.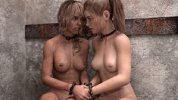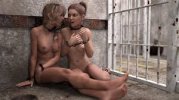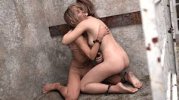 Soon there was the clanging of keys and bolts and the shouts of the executioners giving orders to the guards. The girls only had a few seconds to say goodbye.

- Ha, ha, come with me, beautiful girl, I have a piece of wood to put on your shoulders.