Hard cases of Western Justice
The western part of the new world was filled with harsh justice if you were accused of violating the law. Miss Barbara Moore is a pretty girl from what would become a blue state.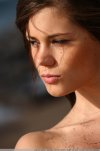 Where she was from the law was never even considered that it would be
illegal
to not swallow a man's load of cum after giving him head! But this is exactly what happens to Barbara when Tree's uncle had her suck his cock. The bastard even
forced
her to swallow his load!

Barbara would not take his action lightly. She fetched her Winchester.

With a dead aim she shot Tree's uncle dead.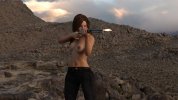 To Barbara's surprise she becomes a wanted woman for killing the vermin!