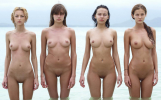 After this they were taken to the coutyard to exercise. Every morning, the Krak prisoners had to form in the courtyard as if they were an army.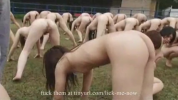 Once there they had to exercise to the rhythm of the whistle: push-ups, sit-ups, runs, etc. The girls had to do all this naked and spurred by the rods and whips of the guardians. If someonewas too tired to go on, was removed from the group to be whipped and crucified in front of others.
Nadia and Luba had an athletic build and were in shape, so they had no problem keeping up the pace of intense exercise, despite everything, after a hundred almost continuous bending they were exhausted and in a sweat bath.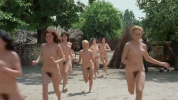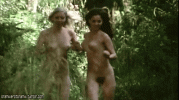 Then the worst began, the guardians opened the doors of the Krak and upon hearing a gunshot all the girls ran away like the soul that the devil carries. Nadia did not understand why, but she also continued to run to Luba who between breaths encouraged her to hurry. Once outside, the girls ran down the stairs to the side of the hill where the castle stood. It was a mad race and dangerous because with bare feet anyone could trip and fall down the stairs. And yet those women were running frantically with terror. At last, after running down, all those stairs reached the foot of the hill exhausted.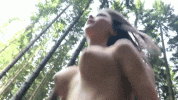 Without giving them any respite, the guards spurred them to keep running along a dusty road that surrounded the hill and after a couple of hundred meters they reached the foot of the path up. Then with the heart near the tachycardia Nadia understood terrified that they had to go back up to the fortress running on that slope where there were more than three hundred steps !. The young women almost did not respond to their legs and their hearts beat fast, however the guards distributed some lashes and they faced the stairs of the climb as if their lives were in it. During the ascent some women fell to the ground of pure exhaustion but they got up again, like that without stopping until they entered the Krak again.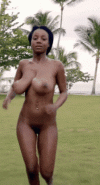 It was not for less, because the losers of that terrible race were waiting for the whip and the cross or to end up in the torture chambers of the Krak. Sometimes the guardians forgave all the runners, other times only the last to arrive was crucified, sometimes the last five, ten, twenty ... Everything depended on the mood of the guardians that morning.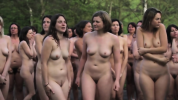 Nadia and Luba arrived breathlessly and in a bath of sweat in the courtyard of the Krak, there they made them form and they returned to wet from top to bottom with a new hose. Meanwhile, the last ones came almost limping and on the verge of collapse.